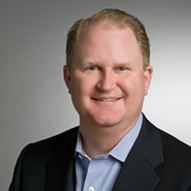 Bradley J. Wiskirchen
Advisor to 2AI Labs.

Brad is at the cutting edge of the information technology sector, having served as CEO of technology incubator Keynetics Inc, digital retail giant ClickSales Inc, and award winning payment security solution Kount Inc. He also presently serves as a Director of the Salt Lake City Branch of the Federal Reserve Bank of San Francisco.

He holds a J.D. from the University of Notre Dame, and a B.A. from Brigham Young University.


Brad Wiskirchen's linkedin resume.